Key Skills
Self confidence


Self management


Communication


Investigation


Problem solving


Decision making


Learning Areas
Learning Areas
World around us

Playground Environment
Brighten up your play area.
Enhance your learning environment with our exciting range of products. Remember we offer a bespoke service so we can bring any idea to life!
With emphasis on the 'World Around Us' our planter bed range offers you a variety of durable and highly attractive to encourage children to get their hands dirty and grow their own vegetables. Our ever expanding stimulating and colourful wall plaques instantly brighten up your play area. Got an image in mind? We can create it! Many teachers have designed their own to fit with their play topics!

Our timber fences and gates, like all our products, are made from pressure treated timber and if maintained, they will last for years. Whether you need to fence off a hazardous area, create a safe secure play area or want to add that finishing touch we can create that for you. We make to measure and we can provide fixed or moveable fences. Just like all our products they can be painted or stained to a finish of your choice.
Downloads

Timbertots Brochure
(PDF -3MB)

Timbertots Order Form
(PDF - 56K)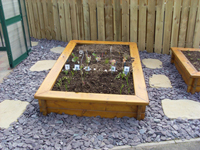 Planter bed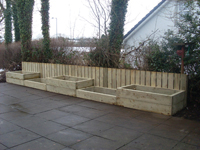 Multilevel planter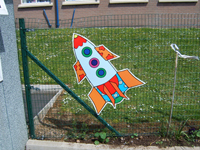 Rocket wall plaque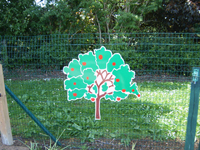 Apple tree wall plaque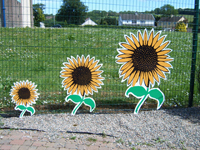 Sunflowers wall plaque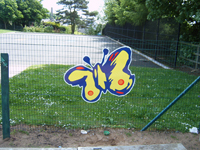 Butterfly wall plaque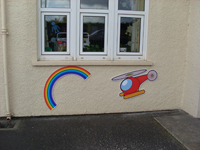 Rainbow & helicopter wall plaque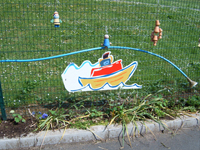 Tug boat wall plaque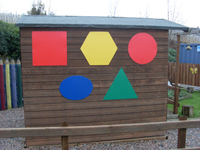 Set of 6 shapes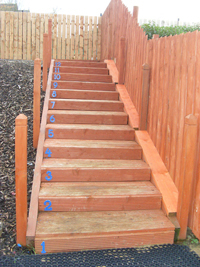 Step numbers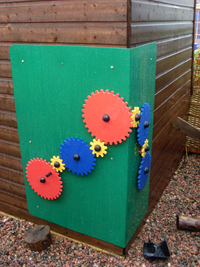 Cog & wheel board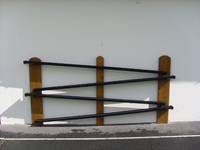 Zig zag guttering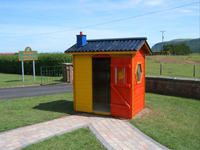 Potting shed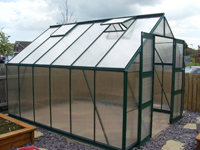 Greenhouse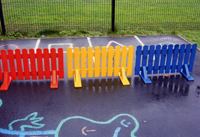 Picket fencing (set of 6)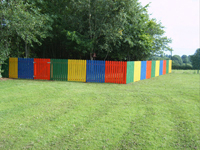 Fencing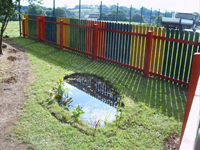 Safety fencing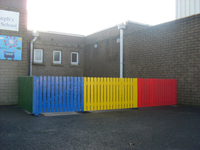 Fenced area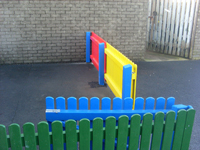 Fence & gate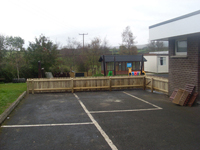 Fencing in natural stain